One day in Tenerife - Advice & Itinerary for Cruise Passengers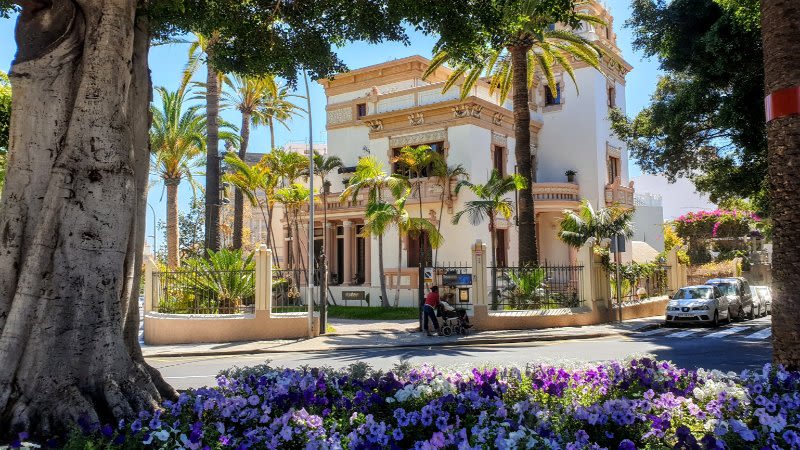 Tenerife is a great place to visit, even if you're only stopping over for a day during your cruise. As the most visited island in the archipelago, Tenerife offers plenty of activities for everybody and after your short visit, you will definitely want to come back to spend more time here.
Tenerife is also the largest Canary Island and in consequence, it is impossible to visit the entire island in just a day. You can opt for an island tour and go to see the highlights of the island, but there's so much to see and do in Tenerife, that you could stay here for a few months and still find new places to explore.
One day itinerary in Tenerife for cruise passengers
If you're visiting in Tenerife during your cruise, then your stop will be in Santa Cruz de Tenerife, the island's capital.
In this case, these are our suggestions for what you can see in Tenerife in a day:
1. One day in Santa Cruz de Tenerife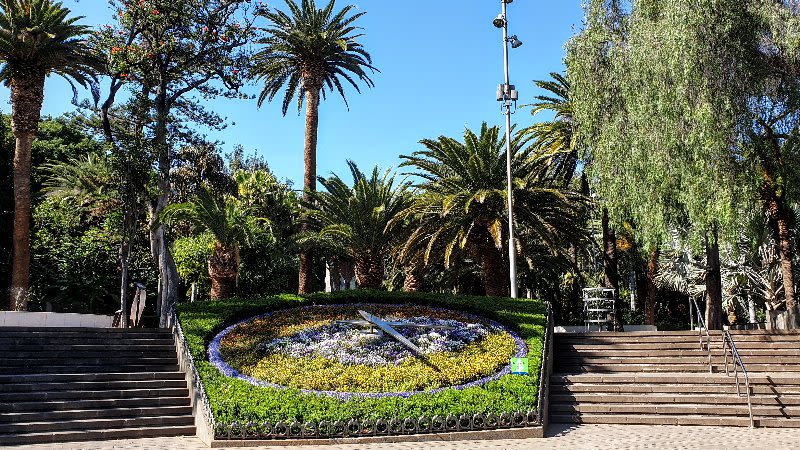 Spend your time visiting Santa Cruz, as the city has plenty of lovely parks and square, good restaurants and bars and offers plenty of opportunities to do some shopping. You can go on an interesting city tour to discover the best sights, then spend the rest of the day wandering on your own and chilling at of the many terraces and bars downtown.
2. One day in San Cristobal de La Laguna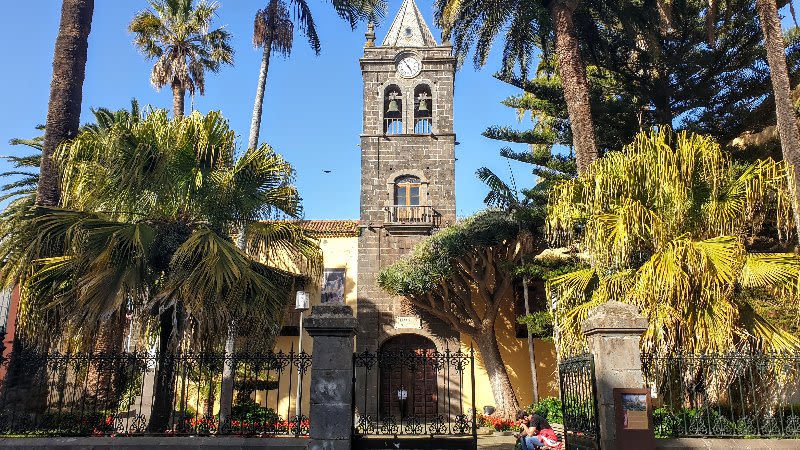 From Santa Cruz, it's easy to hop on the tram and get to La Laguna, the oldest town in Tenerife and the island's former capital. The journey only takes 15 minutes, so it's short and you'll be there in no time.
If you're passionate about history and culture you will love visiting La Laguna, which still has many buildings with typical Canarian architecture, a pedestrian old town and also interesting museums like the Museum of the History of Tenerife.
3. Go on an island tour and see the magnificent Mount Teide

Did you know that the Teide volcano is the 3rd largest volcano in the world and the highest peak in all of Spain?
For us, Teide National Park is the symbol of Tenerife and every time we visit dedicate at least a day to exploring this beautiful park and its trails.
If you want to make the most of your time in Tenerife, we would recommend getting a private tour of the island. This way you won't be stuck in a bus with tens of other passengers from the cruise ship and you will be able these places at your own pace (as much as the limited amount of time permits).
Pick-up service & Transportation by air-conditioned minivan
Tour guide
But we guarantee that after seeing Mount Teide and spending just one day in Tenerife touring the island, you will want to come back.
Our advice for cruise passengers stopping in Tenerife
Plan your day in Tenerife ahead of time, so you'll be able to see as much as possible in the given time.
If you to explore on your own, stick to visiting Santa Cruz de Tenerife or La Laguna. We know it sounds tempting to see them both on the same day, but you'll spend your day running from place to place, chasing tourist attractions, without having the time to enjoy them properly.
If you want to see Teide and/or Anaga, book an excursion with a guide. Renting a car just for the day and driving on your own will be tiring and probably equally expensive as a private tour. Plus, the local guides know the roads and the best ways to help you make the most of your time on the island.
Avoid the temptation of going to Loro Park or Siam Park - although these parks are totally worth a visit, each of them will take up an entire day, so you won't have time for anything else. Better leave them for when you come back for a proper holiday in Tenerife.
Skip traveling to the south of the island and stick to the north. It's not worth it to spend most of your time on the road when there are so many beautiful places in the north of Tenerife.
One day in Tenerife from Gran Canaria
If you're on holiday in Gran Canaria and you want to come and visit Tenerife for just a day, you have several options, depending on how to plan to get here.
If you come from Gran Canaria by ferry, you'll be arriving in the port of Santa Cruz de Tenerife - so you can spend the day visiting the city of Santa Cruz and you can also go to Playa Las Teresitas, which is one of the best beaches in Tenerife.
If you come by airplane, you will land at Tenerife North Airport, which is close to La Laguna - So you can spend the day visiting San Cristobal de La Laguna and/or Santa Cruz, since the two cities are connected by a tram line and it's easy to travel between them.
If you come over just to visit Loro Park, then from the Tenerife North Airport you can take one of the two direct bus lines that go from the airport to Puerto de la Cruz. You can either go on bus 30 or bus 343, which will take you to Puerto de la Cruz, from where you can walk to Loro Park or you can take a cab.
As you can see, you have plenty of options for spending a great day in Tenerife, although we personally consider this to be an insufficient amount of time to enjoy what the island has to offer. If you decide to come over for an extended stay, you can see our recommendations for a full Tenerife itinerary.