10 Secret Beaches in Tenerife - Getaway to a quiet hidden beach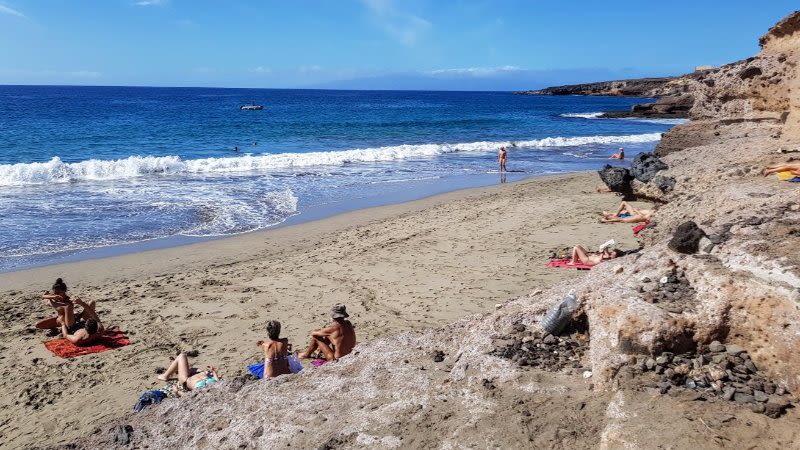 Tenerife is a popular destination for beach holidays, although the island has more to offer to visitors than beautiful beaches situated in tourist resorts. The most popular beaches in Tenerife are usually located in the resorts, where visitors can make use of all the usual facilities of an urban beach.
If you want to venture outside the resorts, you open up a whole world of new possibilities, as there are many amazing hidden beaches in Tenerife waiting to be discovered.
Secret and secluded beaches in Tenerife
These remote beaches are not easily accessible and you can't simply get there by car or by bus. You will have to walk or arrive by boat, which is why they are some of the best hidden gems of Tenerife.
1. Playa de Antequera
This remote beach is accessible on foot from Igueste (or from Chamorga) or by boat. These are the only two ways to get to this magnificent hidden beach on the Anaga coast. The hike to Playa de Antequera is not easy and if you want to return by boat you will have to look up the water taxi companies ahead of time and let them know, as they don't come to the beach otherwise.
2. Masca Beach
Masca beach is at the end of the best trails on the island, through the Masca Ravine. However, the trail is currently closed at the moment and there is no date set for its reopening. You can also get to Masca beach by boat, which is currently the only option.
When the trail through the ravine is open, you could combine the two modes of transportation: hike from Masca village all the way down to the beach and then take the boat back to Los Gigantes. And of course, don't forget to also spend some time visiting Masca village, one of the prettiest villages in the Canary Islands.
3. La Garañona beach
Playa La Garañona is a huge secluded beach in Tenerife, in the northern part of the island, at the foot of some massive cliffs, which make the landscape look very impressive. This beach can be reached from Mesas del Mar by following a rather complicated path along the coast, so you should have good hiking gear.
4. Diego Hernández beach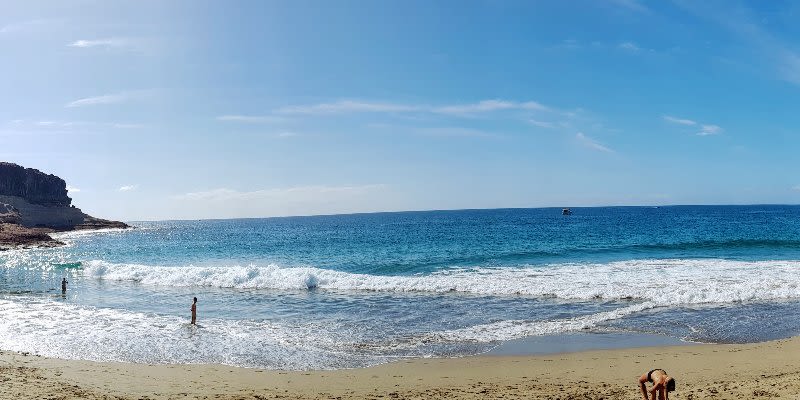 This hidden beach in Tenerife south is located between El Puertito de Adeje and La Caleta, in a magnificent cove with white sand and crystal clear waters.
We got to Diego Hernandez beach by following the path from Puertito de Adeje, and it's an easy trail that shouldn't take you more than 30 minutes. This is a popular nudist beach in Tenerife and it's one of the most easily accessible beaches on this list.
5. Montaña Pelada Beach
Playa Montaña Pelada is located in the south of the island, close to Arenas del Mar (Granadilla municipality). This is a small and quiet beach in Tenerife, with a tiny cove, fine sand ideal, ideal for escaping the crowds in the big resorts. Although it's far from the towns and resorts, access to this beach is not really difficult, so it's a good option if you don't want to travel far the south.
6. Roque Bermejo Beach
If you're in Anaga and want to see one of the best-kept secrets of Tenerife, then go to Playa de Roque Bermejo. This is the perfect place to cool off after a day of hiking in Anaga, as reaching the beach takes an approximate 3,5 km descent from Chamorga, so be prepared with some food and water, especially for your way back.
7. Playa del Ancón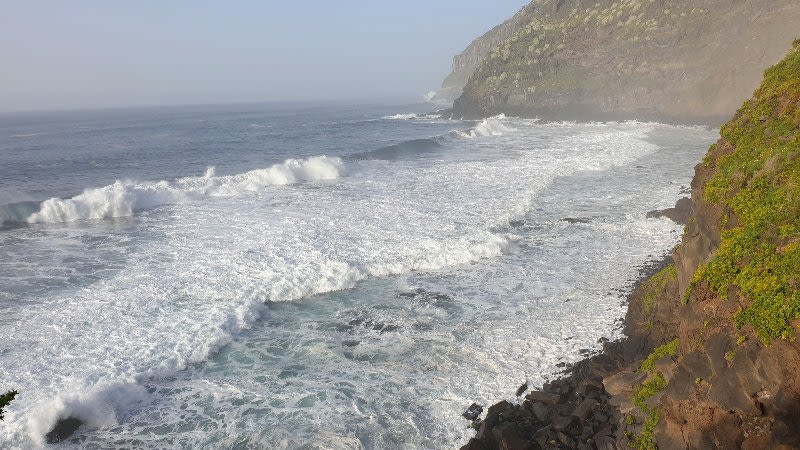 Ancon beach is located on the coast of La Orotava, in the north of Tenerife. This is a black sand beach, situated in an impressive landscape, with huge cliffs hanging over the beach. It can be dangerous to swim here, so take great care with the strong currents as there are no lifeguards on site.
8. Benijo beach
Playa de Benijo is not as remote as the other beaches on this list, but it is located far north in Tenerife, in the Anaga mountains, which means that it's far away from the resorts in the south. Benijo beach can be accessed by car, so if you have a rental car you can drive there yourself to admire one of the best sunsets in Tenerife.
9. La Fajana Beach
Playa de la Fajana is located on the coast of Los Realejos, in the north of Tenerife, close to Playa de Castro. This is another black sand beach and it will give another perspective of the Elevador de Agua de la Gordejuela, which you can also see from above if you go on a walk on Rambla de Castro.
10. Playa Los Patos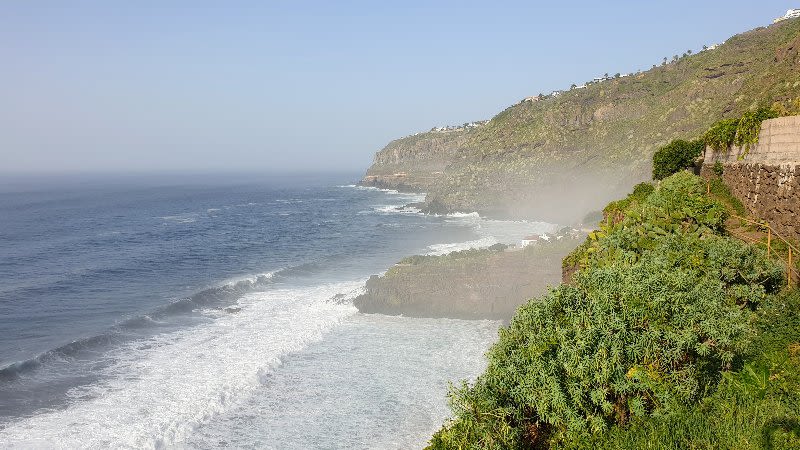 Playa Los Patos is yet again located in Tenerife north, in the same area as Playa El Ancon. You can see from the photo above that these two beaches are separated by the massive rock and at high tide, they get inundated, so make sure to plan your visit when the tide is low.