15 Best Things To Do in Fuerteventura - Attractions & Places to Visit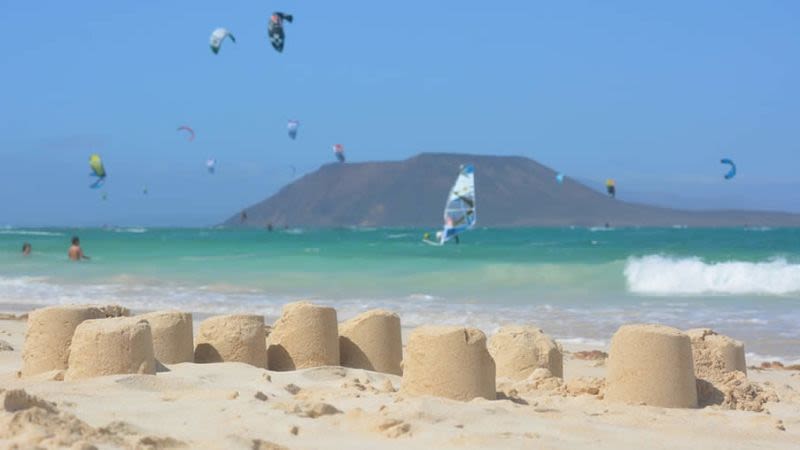 Of all the Canary Islands, Fuerteventura is the one with the most amazing beaches, endless sand dunes and a relaxing vibe that will make you want to come back time and time again.
What To Do in Fuerteventura For a Great Holiday
Although not as diverse as Tenerife or Gran Canaria in terms of activities and landscape, Fuerteventura stands out as the best beach destination in the Canary Islands, if what you're looking for is white sand, crystal waters and great weather to enjoy them all year round.
1. Explore Corralejo Natural Park and Corralejo Grandes Playas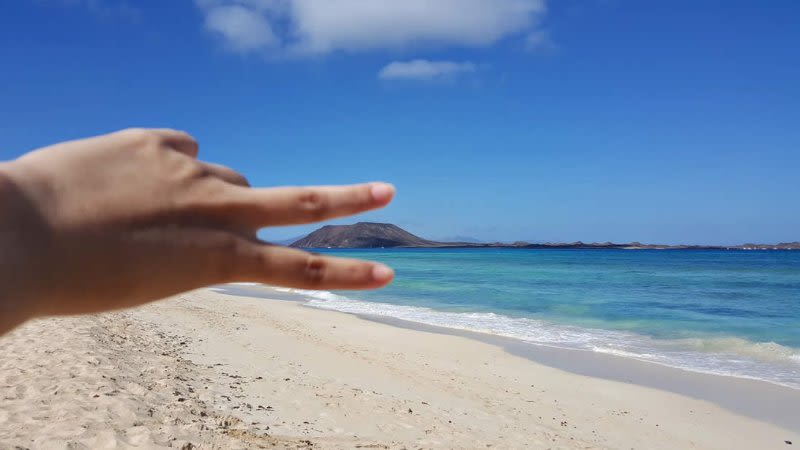 Corralejo Natural Park is probably Fuerteventura's no. 1 attraction and if you're staying in Corralejo you'll probably drive through the dunes on your way to the hotel (although a new road is now available, but it does not have the magical views of the old road through the dunes).
Flag beach is one of the most popular spots and you'll see here lots of surfers and kite surfers here, as this is a great place for water sports.
Explore the dunes on a buggy tour
Another way to explore the dunes is on a buggy tour, which starts in Corralejo, then goes towards the Natural Park, where you will be able to explore the dunes. From here the tours heads towards the volcanic area and Tamaragua, for a true off road experience.
Free cancellation up to 24 hours before activity starts
Even if you chose to do the buggy tour, we still recommend to spend a day on your own in the natural park, to walk through the dunes, enjoy the amazing beaches, the ocean and the view towards the island Los Lobos.
2. Visit El Cotillo and its beautiful lagoons
El Cotillo is a small village on the north west coast of the island.
It's much more quiet and relaxed compared to other resorts and here you'll find the beautiful Playa Concha and the Cotillo lagoons - both are great places for kids during the times when the tide is low and you can enjoy the lagoons and their turquoise waters.
3. Day trip to Lobos Island
You can book a catamaran trip to Lobos Island, where you can enjoy a day in paradise, on an island that is still uninhabited. You can swim in the beautiful coves and lagoons or you can take a few hours to make the trip around the island, which takes around 4 hours.
Since the beginning of 2019 you need a permit to be able to visit Los Lobos Island, but it is free and easy to obtain online.
Free cancellation up to 24 hours before activity starts
4. Sotavento Beach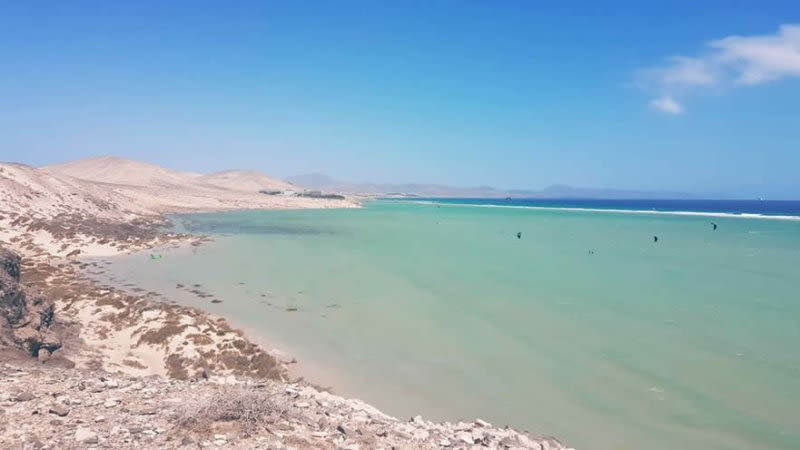 In every guide you read about the island you'll find a recommendation for Sotavento beach and they are right to point you in this direction, as this is one of the most interesting points of interest in Fuerteventura.
The south of Fuerteventura has some of the most amazing beaches in the Canary Islands and Sotavento Beach is definitely one of them. Playa de la Barca - part of Sotavento Beach - is one of the images you see on most postcards of Fuerteventura, with a huge lagoon that gets filled up with ocean water when the tide is high. This is the perfect place for surfers and kite surfers and it's also the beach where the Windsurfing Championship takes place every year.
5. Discover Betancuria
Betancuria is on top of our list of things to see in Fuerteventura if you're interested in finding out more about the island's history and culture.
A visit to Betancuria will show you another side of Fuerteventura, as this place is full of history and old buildings that will reveal a lot about the island's past. Betancuria used to be Fuerteventura's capital before Puerto del Rosario and you'll find here a charming town, with white buildings and pretty flowers, ready to receive its daily visitors.
The winding road to Betancuria may be intimidating for some drivers, but it offers amazing views, very different from the coastal roads.
6. Oasis Park - a great day out with the kids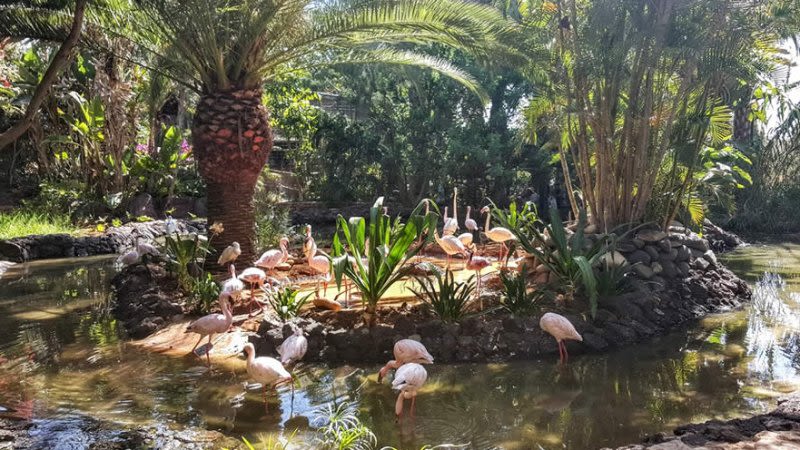 Oasis Park is the only animal park in Fuerteventura, but it's probably one of the most amazing in the Canaries.
It's got beautiful views (don't miss the view from the Bird's of Prey show), a botanical garden which is actually the largest cactus garden in the Canary Islands and many animal shows that will keep you busy for an entire day. Oasis Park is probably one of the best places to visit in Fuerteventura if you're on holiday with the family, as the kids will have a great time watching all the different animals (they also have a special attraction called Kid's Farm and Park).
The ticket includes:
Bus transfers
Free access to 4 entertaining and educational live animal shows (reptiles, sea lions, birds of prey and parrots)
Free access to the Botanical Garden
7. Cofete - the wild and breathtaking beach in the south of Fuerteventura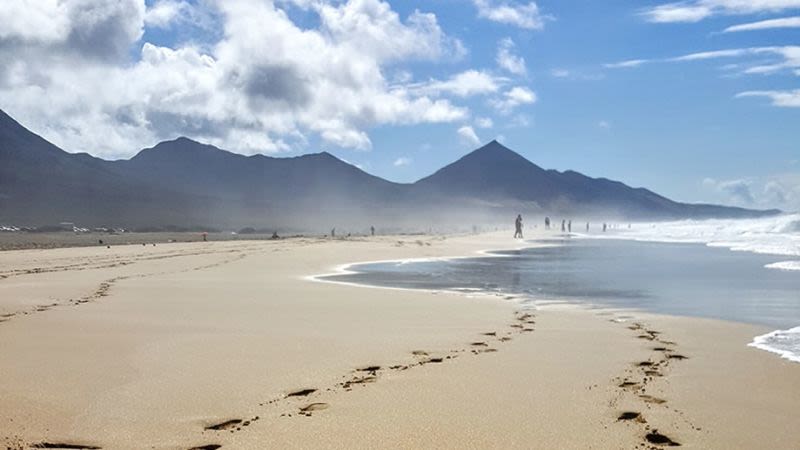 It's not easy to get to Cofete, as the road is unpaved and bumpy, but this means that this beach still remains unspoiled and untouched by mass tourism.
Swimming at Cofete beach is dangerous and it's not advisable to do so, but you can walk for miles and miles, while enjoying the beautiful view of the mountains and the ocean. Bring something to eat and drink if you plan on spending the day, as this place is far away from the city and there's no shop in sight.
8. Explore the caves in Ajuy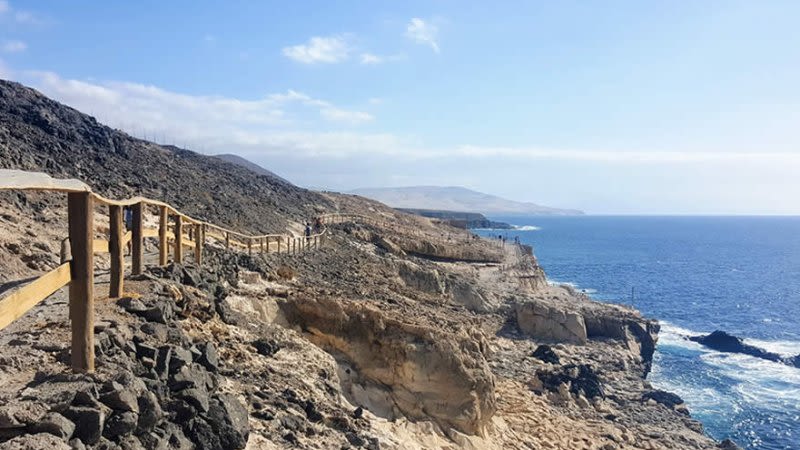 Ajuy is always on our list of recommended places to visit in Fuerteventura, as here you'll be able to eat fresh fish, explore some amazing caves and then finish the day watching one of the best sunsets in Fuerteventura.
If you plan on exploring the caves in Ajuy remember to bring closed shoes - preferably sneakers or trekking shoes, as you'll have to climb and walk on rocky soil. Take your time, enjoy the views and be careful if spending time at the beach, since the beach in Ajuy is considered dangerous for swimming.
Free cancellation up to 24 hours before activity starts
This tour will take you to see the Sacred Mountain in Tindaya, the Morro Velosa Viewpoint, then on a trek around the canyon of La Presa de la Peñita. From here you will head to Ajuy and then to Costa Calma.
9. Puertito de los Molinos - one of the most special places in Fuerventura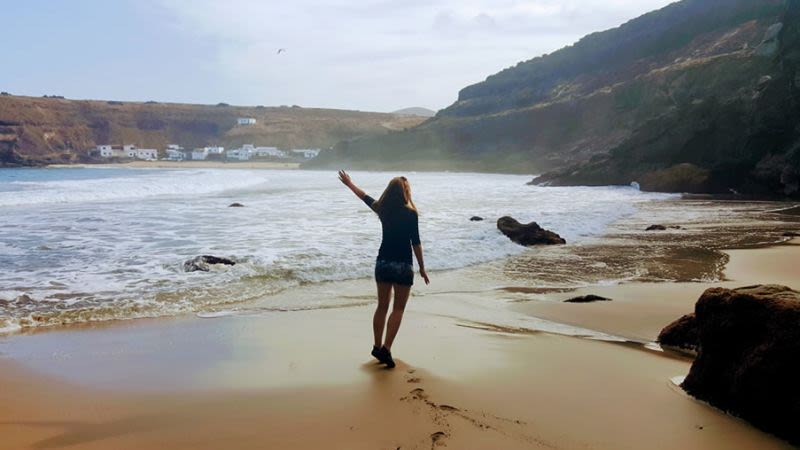 Yet another village on the west coast, Puertito de los Molinos is the village with just a few houses, which are only inhabited during the summer months, mostly by tourists who come here to escape the crowded resorts.
On days when the tide allows it, you can cross the ocean and explore the caves that are situated in the vicinity of the beach. It's important that you go there at a certain time if you want to be able to visit the caves in Puertito de los Molinos, and although this experience might not be for everyone, it's one of the most unique places that you can visit in Fuerteventura.
10. Puerto del Rosario -Visit the capital of Fuerteventura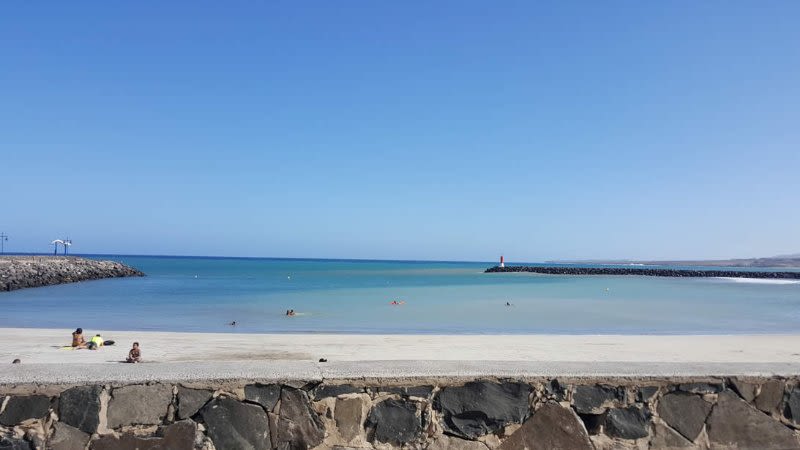 Puerto del Rosario is not the prettiest town on the island, but it's still a nice place to spend a couple of hours walking by the coast and discovering the sculpture park and the various murals around the city. The city has updated its image in the past years by placing around 100 sculptures throughout the city, so you can have a fun day discovering as many as possible.
11. The Salt Museum in Las Salinas del Carmen
There's not many museums to visit in Fuerteventura, so the Salt Museum is good is you want to see something new, especially on a cloudy day when you don't feel like spending time on the beach. Afterwards you can have lunch at Los Caracolitos, a good restaurant with a beautiful view of a quiet beach.
12. Shop locally at one of the island's markets
Almost every town on the island has its own market day and it's a nice way to shop locally for souvenirs to bring back home. Check our list of markets in Fuerteventura to see when the next one is and go to the atmosphere and to find some bargains.
13. Go up to Faro de la Entallada
Another scary and winding road in Fuerteventura that will take you up to Entallada Lighthouse, where you can take in the amazing views towards African continent, as this is the closest point to Africa all the Canary Islands.
14. Day trip to Lanzarote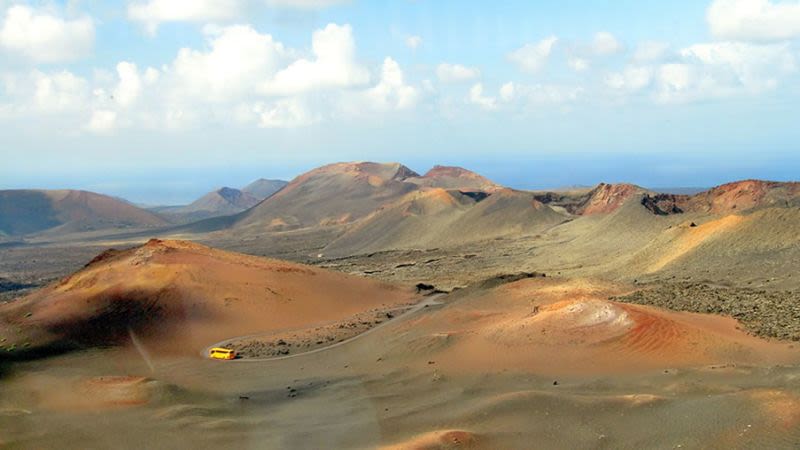 If you want a change of scenery, why not take the ferry over to Lanzarote?
The two islands are so close to one another that it would be a shame not to see how you like the other, even for just a day.
From Fuerteventura you can take the ferry from Corralejo to Playa Blanca, a chilled resort in the south of Lanzarote, where you can explore the marina, try one of the local bars and restaurants or spend time at the beach (we like Playa Flamingo the most).
Another option would be to take a tour which will take you to see Lanzarote's volcanic park - Timanfaya National Park, followed by a tour of La Geria, Lanzarote's wine region (with wine tasting included).
Book online: Lanzarote volcano and wine region tour (it includes the ferry crossing, the volcano tour and tour of La Geria - the wine region + wine tasting).
Free cancellation up to 24 hours before activity starts
Live tour guide (Spanish, English, French, German)
Pick-up service
15. Hike to Pico de la Zarza - Highest peak in Fuerteventura
For people looking for an active holiday, with a lot of hiking and trekking adventures, Fuerteventura might not seem like an interesting destination at first.
Pico de la Zarza is the island's highest peak, at an altitude of 807 m, offering spectacular views over Playa de Cofete. The hike takes around 2 hours and you should start early in the morning, because there is no shade along the way and by noon the sun is already too strong. Apply lots of sun lotion with high SPF, keep yourself hydrated, wear adequate shoes (we strongly advise against sandals or flip flops) and prepare yourself to be amazed by the view when you get to the very top of Fuerteventura.